ABOUT SORN
epicurean bliss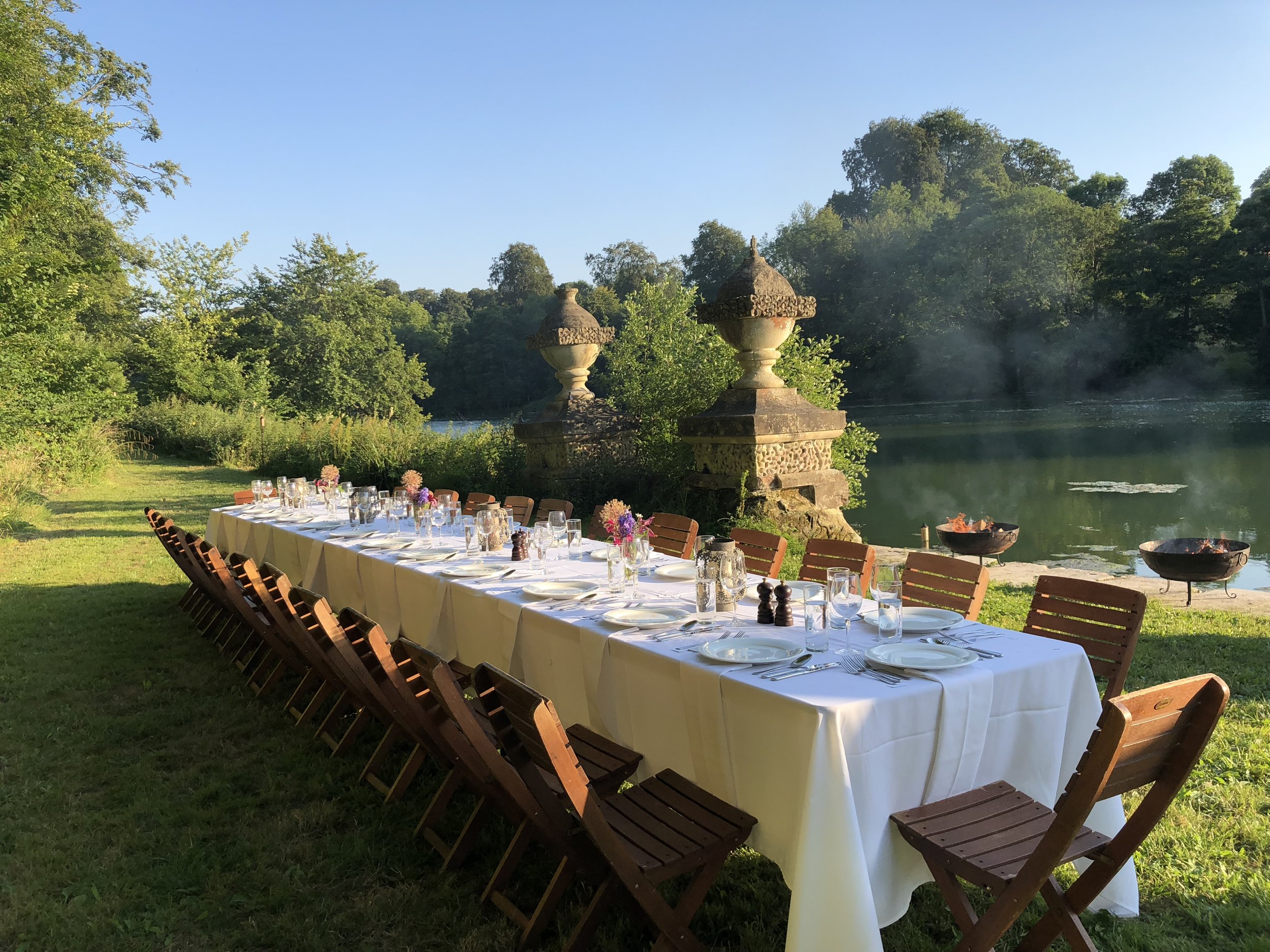 No idea is too far fetched, no dream too fantastical, no menu too indulgent —
At Sorn, we are curators. We carefully select the finest ingredients to create truly bespoke adventures in food. Working closely with our clients, we devote our total attention to fulfilling their gastronomic ambitions and ensuring unforgettable and faultless experiences for all.
On a golden summer's evening —
It started with a dinner on the banks of a lake in Wiltshire. A golden summer's evening, a single table laid with pressed tablecloths, a whole deer slowly roasted on a fire by the water.
Guests that night indulged in local produce, some foraged from the banks they sat at. Wild ducks glided down to land on the lake and the sun slipped below the trees. It was a magical moment and it set founders, Sidney and Declan, on a mission. Since then, they have committed themselves to recreating that moment, that epicurean bliss.
Sorn began with a simple idea: to celebrate the finest food and landscapes that Britain has to offer.
"
Sorn now travels extensively, tracking down beautiful locations, both inside and out, and sourcing food conjured up by the leading chefs of our generation. These are the ingredients for our adventures - dreamt up and made a reality for you.